Garmin Approach CT10 Automatic Club Tracking System - Full Set (14)
Model Number: 010-01994-00
Availability:
Order today, more on the way!
Estimated Ship Date : January, 01 1970
Condition: New
A brand-new, unused, unopened item in its original retail packaging, with all original packaging materials included. Original manufacturer's warranty is included.
Know Your Clubs
Installed sensor automatically tracks every shot on any club and keeps score
Pairs with compatible Garmin golf watches¹ to automatically track every stroke, including locations, distances and club type
Collects data from each shot and club so you can analyze strokes gained and other stats used by the PGA
Stats for each club with a sensor installed show up on your compatible Garmin golf watch¹ after pulling the club from the bag
See how far you typically hit each club; view stats for accuracy to the fairway or green
✓
Your request has been successfully sent!
Do you have an old GPS unit lying around? The GPS Nation Trade In and Up program is a great way to trade in your old and used GPS for credit towards a new GPS. The choice is entirely yours! We've made the process simple and streamlined. Follow these simple steps, and you will be on your way to receiving credit towards your brand new GPS!
1. Get a quote
To get your free quote, provide your GPS type, manufacturer, model, and condition. Within 24 hours, you will receive a quote for the trade-in value of your current product. The GPS trade-in/trade-up form is at the bottom of this page.
2. Ship your product(s) for trade
After accepting our offer, pack your product(s) safely and ship them to us using the pre-paid shipping label provided to you. We will provide a confirmation email when your trade-in arrives at our warehouse. You have 30 days from the date you complete your on-line trade to ship the product to GPS Nation.
3. Make your purchase
Once we receive your product at our warehouse and we validate the stated condition, we will send you a confirmation email. If you elect to receive credit towards a new GPS at gpsnation.com, your store credit will be issued, and you are free to make your purchase.
Overview
A Tool to Help You Improve Your Game
Is your 6-iron really your 150-yard club? How far do you consistently hit your drives, really? Is it a pitching wedge shot? Or more like a 9-iron? It's easy to know for sure with Approach CT10 golf club trackers that automatically track every shot on any club — even your putts.
Easy to Install, Easy to Use
The lightweight and secure sensors easily attach to the end of a club's grip. You won't even know the sensors are there while you play. But after a couple of rounds, you'll be glad they are. An ingenious automatic on/off feature helps provide battery life of up to 4 years. When it's time to replace batteries, you can easily do it yourself.
Pair with Your Garmin Golf Watch
Pair with compatible Garmin golf watches for automatic game tracking so you can focus on your game — knowing the sensor is tracking every stat. Those stats for each club with a sensor installed show up on your Garmin golf watch after pulling the club from the bag. See how far you typically hit that club, and view stats for accuracy to the fairway or green.
Approach CT10 club trackers are available in a full set to track all 14 clubs in your bag. This set lets you know how far you consistently hit each club and also which club you hit for every shot during every round from tee to green, including your putts. If you only want to go with the three-sensor starter pack, add sensors to your wedges and putter to track chip shots next to the green and your putts, and rely on your compatible watch's AutoShot¹ feature to track your other shots.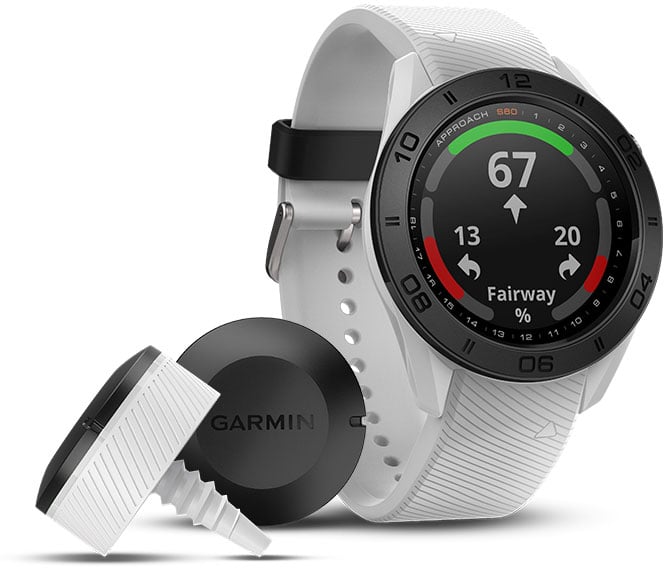 Track More Stats with the Garmin Golf™ App
Add the Garmin Golf app to your compatible smartphone to gather key stats and data you can use to help you work to improve your game. Review your stats in the Garmin Golf app for accuracy to the fairway or green and for drives, approach shots, chip shots and putting to help you know what parts of your game need more focus. You can also track and analyze strokes gained and other stats used by the PGA. Use strokes gained data and stats to show how many strokes you have gained or lost relative to a baseline comparison to other players in your group.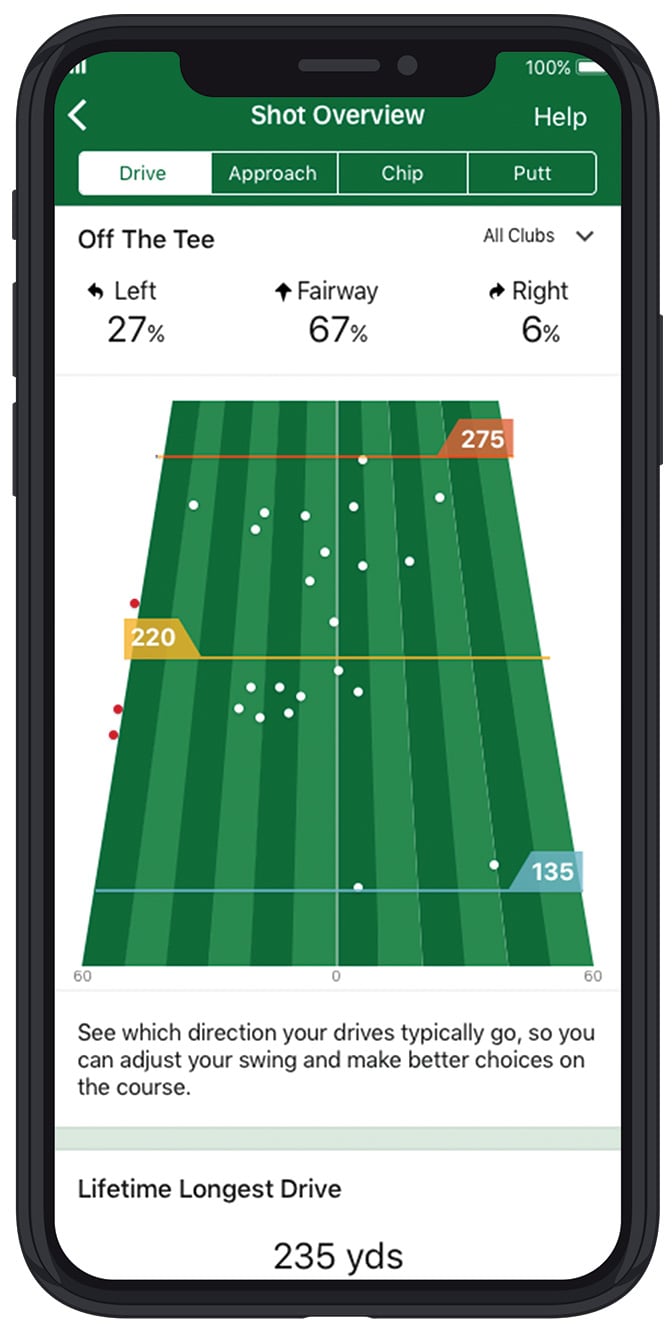 Change as Your Game Changes
Suddenly, you're hitting some clubs farther. And maybe other clubs seem to be falling short. Your game changes from season to season and with the years. With Approach CT10 sensors on your clubs, you can identify those changing trends and adapt your game to help avoid hitting too long or leaving shots short.
Compatible with the following Garmin devices:
Approach S20

Approach S40

Approach S60

fēnix 5

fēnix 5 Plus

fēnix 5S

fēnix 5S Plus

f

ēnix 5X

fēnix 5X Plus

Forerunner 935