Garmin dezl OTR700 - Factory Refurbished
Model Number: 010-N2313-00
Availability:
Order today, more on the way!
Estimated Ship Date : January, 01 1970
Condition: Garmin Certified Refurbished
A Garmin Certified Refurbished device is a device that was returned to Garmin USA. The device is certified by Garmin only after undergoing a complete rebuild, and extensive testing to bring the unit up to the same strict cosmetic and functional standards as a new Garmin device. Only after meeting the highest quality standards is the device then released back to the market. All units include brand new original Garmin accessories, and a full one-year Garmin warranty, as well as our free extended warranty when purchased from GPS Nation. Your purchase extends the lifetime of this product and reduces electronic waste. That's good news for the environment and your wallet
Specs
In the Box
dēzl OTR700
Vehicle suction cup mount
Vehicle power cable
USB cable
Documentation
✓
Your request has been successfully sent!
Do you have an old GPS unit lying around? The GPS Nation Trade In and Up program is a great way to trade in your old and used GPS for credit towards a new GPS. The choice is entirely yours! We've made the process simple and streamlined. Follow these simple steps, and you will be on your way to receiving credit towards your brand new GPS!
1. Get a quote
To get your free quote, provide your GPS type, manufacturer, model, and condition. Within 24 hours, you will receive a quote for the trade-in value of your current product. The GPS trade-in/trade-up form is at the bottom of this page.
2. Ship your product(s) for trade
After accepting our offer, pack your product(s) safely and ship them to us using the pre-paid shipping label provided to you. We will provide a confirmation email when your trade-in arrives at our warehouse. You have 30 days from the date you complete your on-line trade to ship the product to GPS Nation.
3. Make your purchase
Once we receive your product at our warehouse and we validate the stated condition, we will send you a confirmation email. If you elect to receive credit towards a new GPS at gpsnation.com, your store credit will be issued, and you are free to make your purchase.
Overview
TRUCK NAVIGATION FOR THE LONG HAUL
Offering custom truck routing for the size and weight of your rig, dēzl OTR700 is the easy-to-read 7" navigator that gives professional truckers a clear view of the road ahead.
Don't miss a thing. Large 7" touchscreen helps you easily see where you need to go.
Get the best route for your rig with custom truck routing and helpful alerts for things like upcoming steep grades.
Time for a break? See truck parking along your route.
Need a shower? A refuel? Use your Truck & Trailer Services directory.
Find local loading zones or storage lots with industry-best load-to-dock guidance.
Talk to me. Enjoy the convenience of a voice assistant and hands-free calling.
Get the big picture in over-the-road navigation.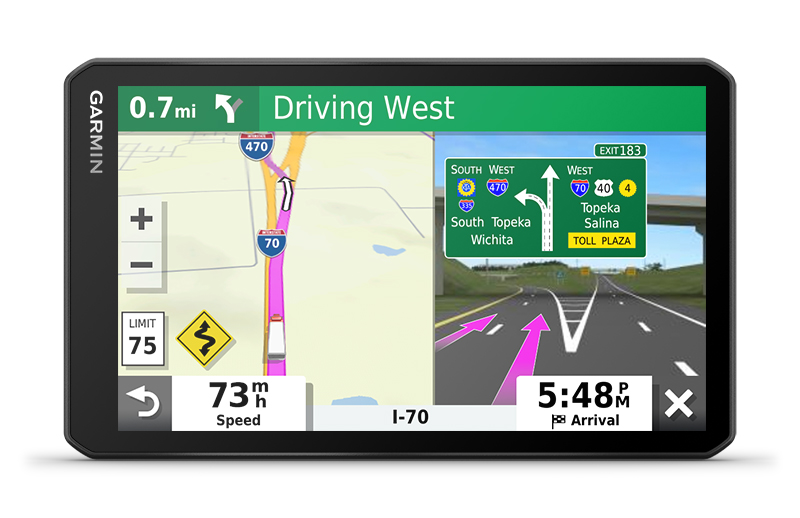 LARGE DISPLAY
With its bright, crisp 7" touchscreen display, this dēzl truck navigator is designed for easy in-cab viewing and intuitive operation.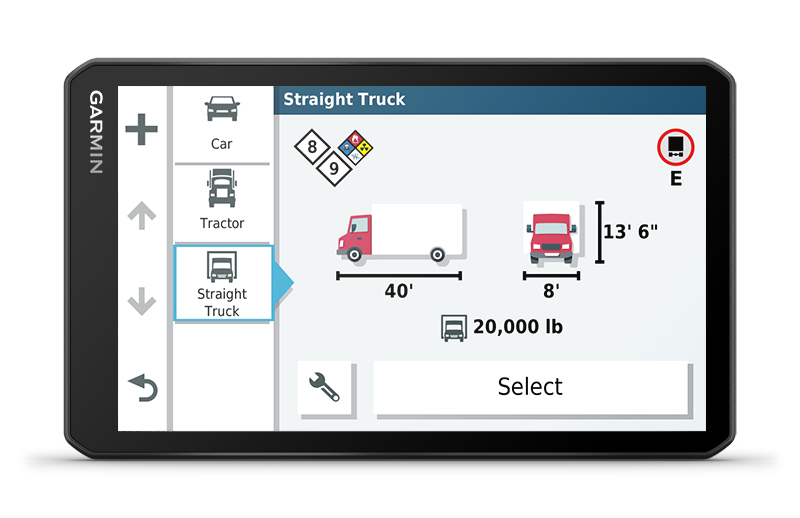 CUSTOM TRUCK ROUTING
Just enter your truck profile (customizable by height, weight, length, width and hazardous materials) to find truck-preferred routes best suited for your rig and load.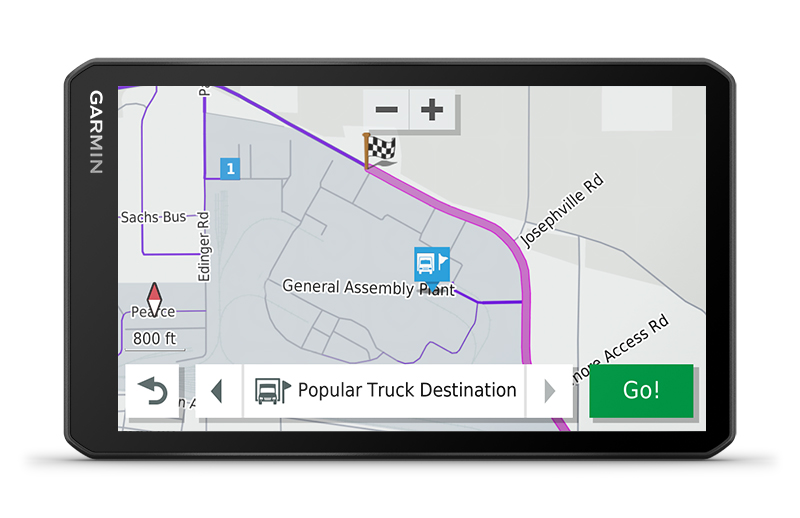 LOAD-TO-DOCK GUIDANCE
When approaching your destination, our industry-best load-to-dock guidance shows potential loading zones or storage lots to help clarify where you need to go.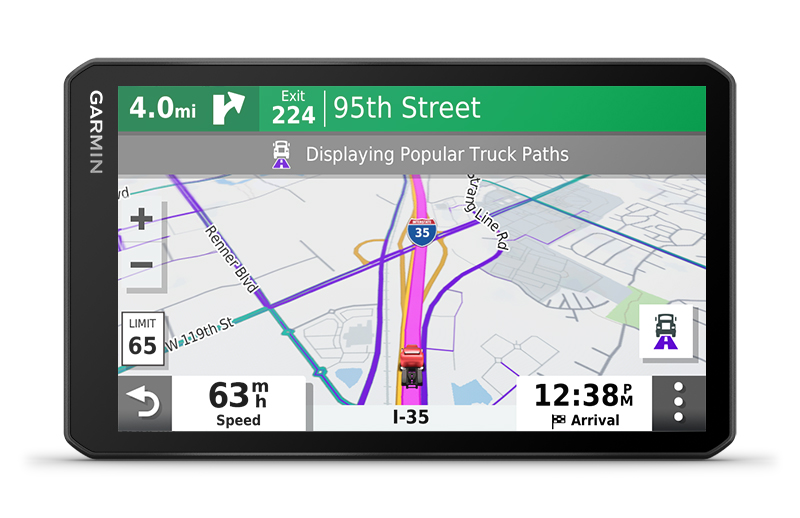 POPULAR TRUCK ROUTES
Driving in unfamiliar territory? See popular truck routes used by other truckers to increase your situational awareness.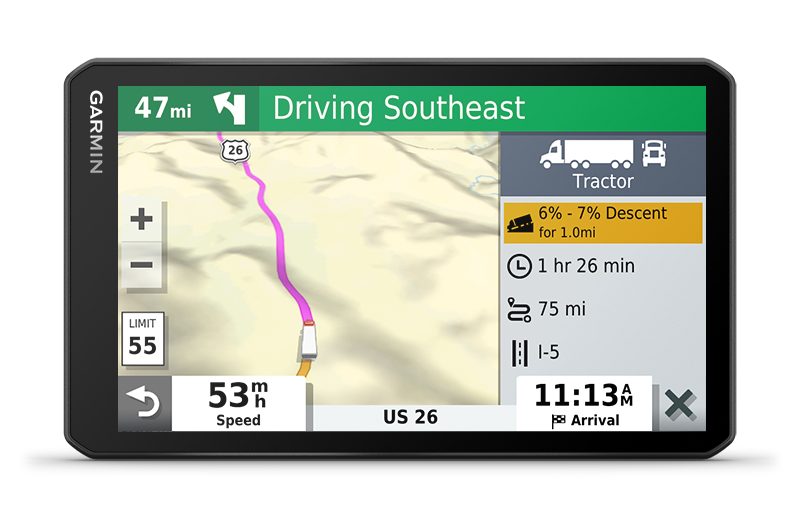 DRIVER ALERTS
To encourage safer driving and increase situational awareness, driver alerts warn you of upcoming sharp curves, speed changes, railroad crossings and more.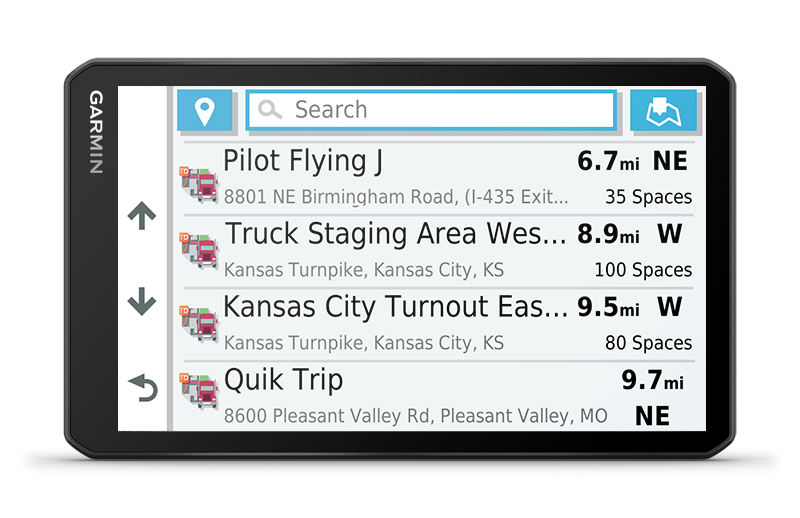 TRUCK-FRIENDLY PARKING
Need to park your rig? See truck-specific parking at truck stops and rest stops along your route while connected to the Garmin Drive app.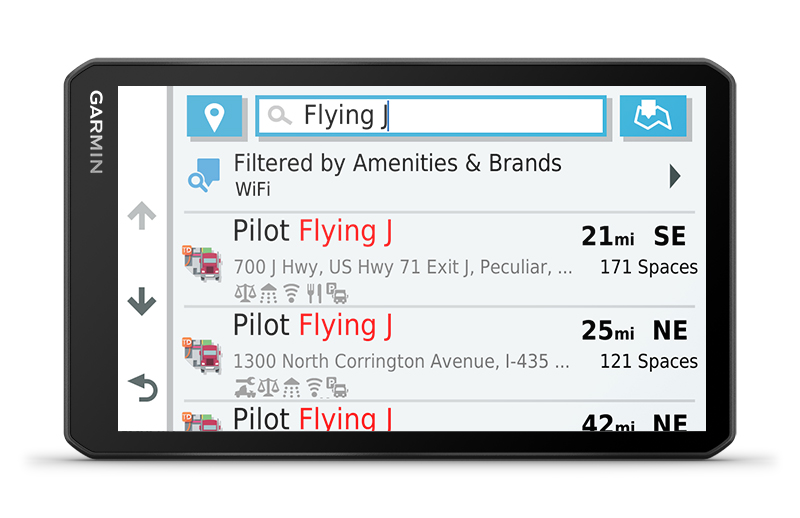 PICK THE RIGHT STOP
Locate preferred truck stops with the preloaded directory of Truck & Trailer Services. It lets you filter listings by brand or amenity, such as "Flying J" or "Showers."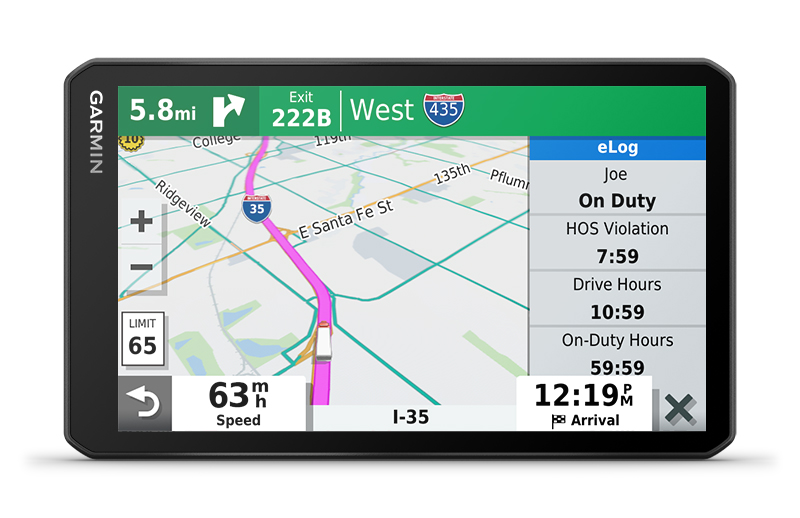 ELD COMPLIANCE
This large-screen dēzl works with Garmin eLog compliant ELD (sold separately) for subscription-free hours-of-service recording.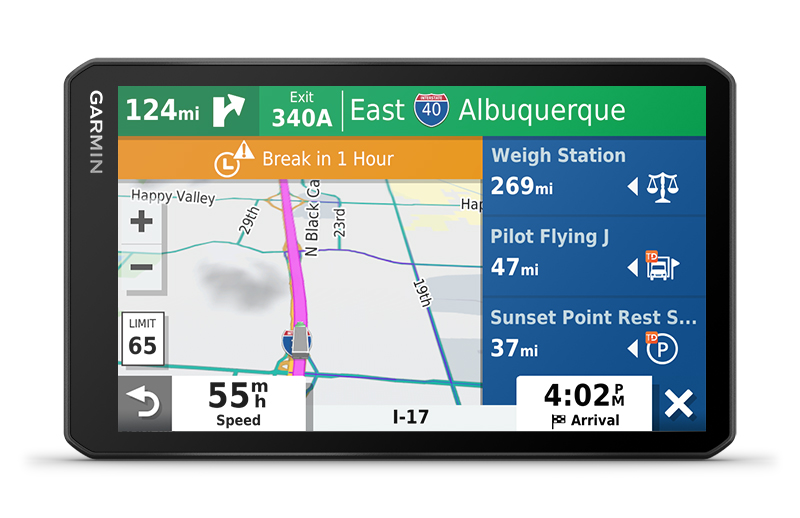 EASY BREAK PLANNING
Receive timely notifications that help make the most of each stop.
Welcome to smarter driving.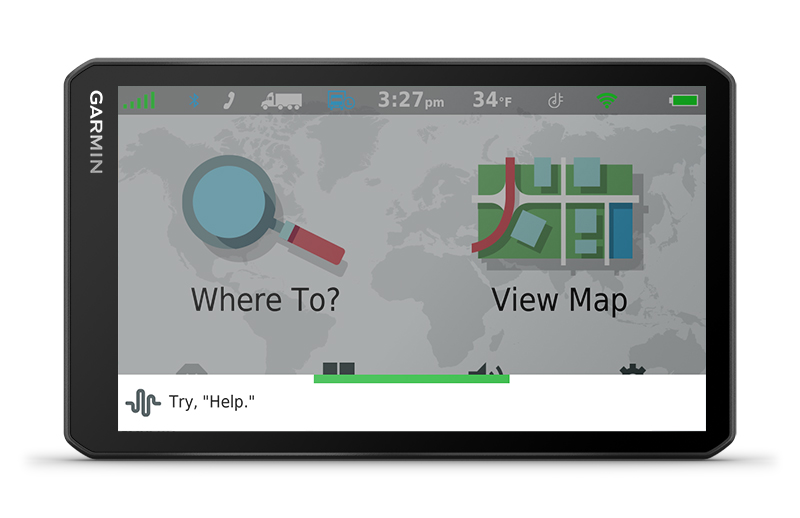 VOICE ASSISTANT
Need directions? Just say the word. Your dēzl voice assistant responds to your spoken requests, so your hands can stay on the wheel, and your eyes can stay focused on the road.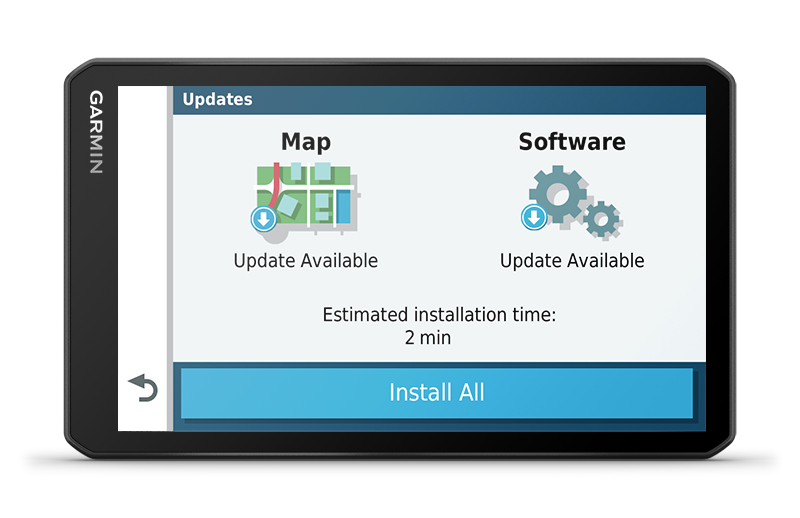 WIRELESS UPDATES
Built-in Wi-Fi connectivity makes it easy to keep your maps and software up to date without using a computer. On-screen cues show when new updates are available.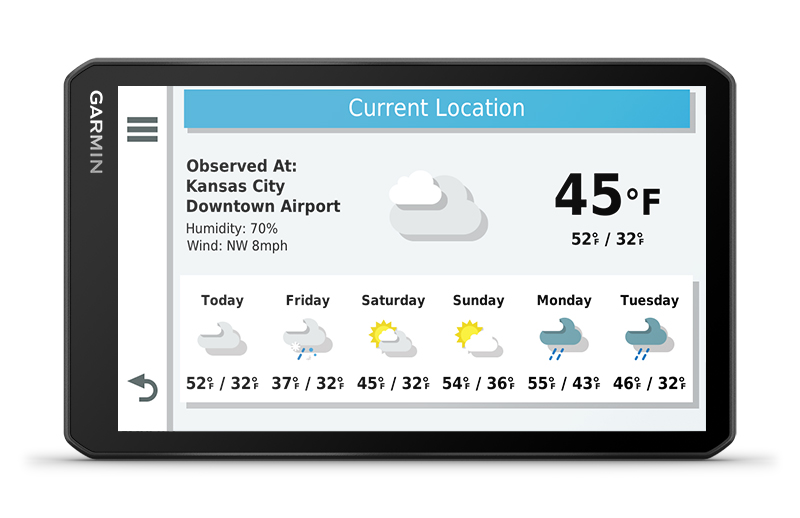 TRAFFIC, WEATHER & FUEL PRICES
Pair dēzl OTR700 with your phone and download the Garmin Drive app to access live traffic, weather and real-time fuel prices. Plus, access photoLive traffic cameras (where available).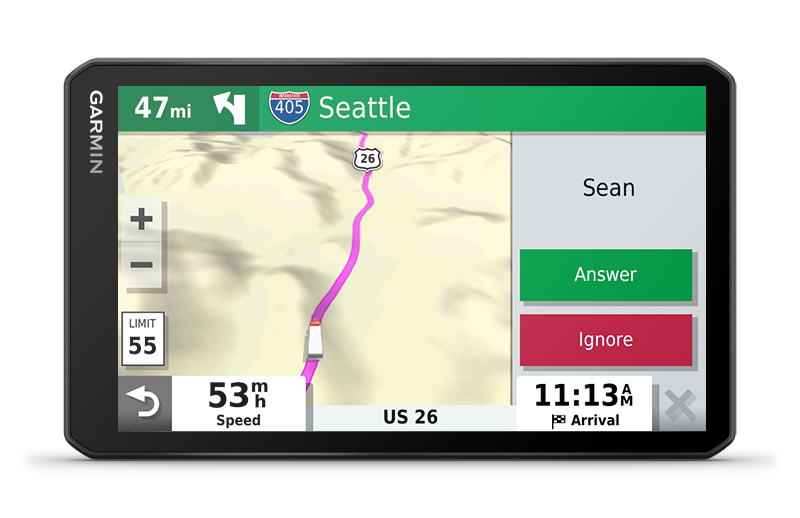 HANDS-FREE CALLING
Built-in BLUETOOTH wireless technology lets you sync your compatible smartphone with your dēzl navigator to make calls without taking your hands off the wheel.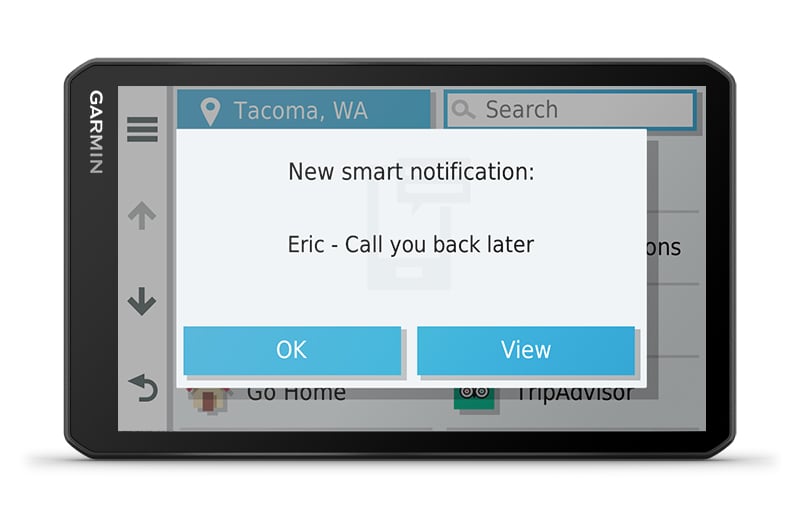 SMART NOTIFICATIONS
When paired with the Garmin Drive app, you'll be able to see text messages and other notifications from your phone displayed on the navigator's screen.
Enjoy a more satisfying life on the road.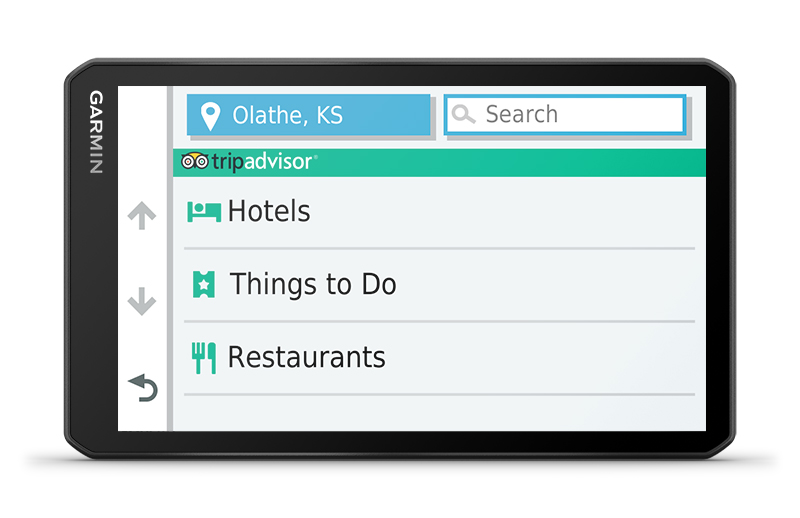 TRIPADVISOR
View TripAdvisor traveler ratings for hotels, restaurants and attractions along your route or near your destination.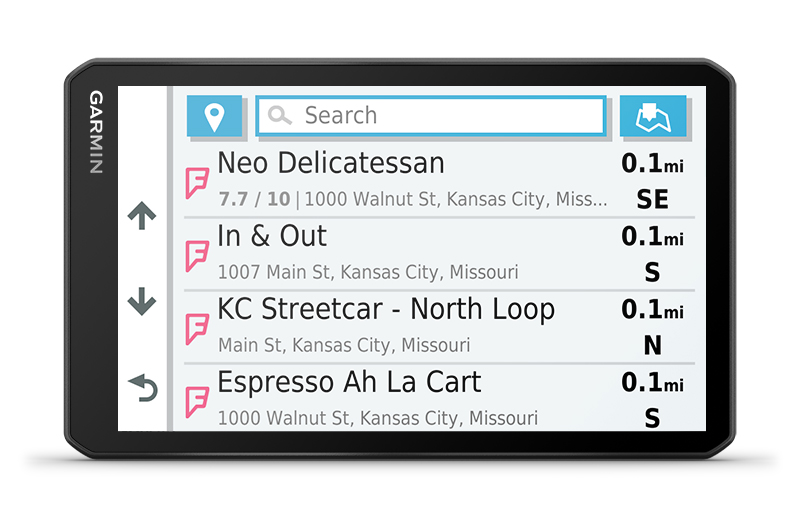 FIND PLACES BY NAME
Preloaded Foursquare content makes it easy to find millions of new and popular places.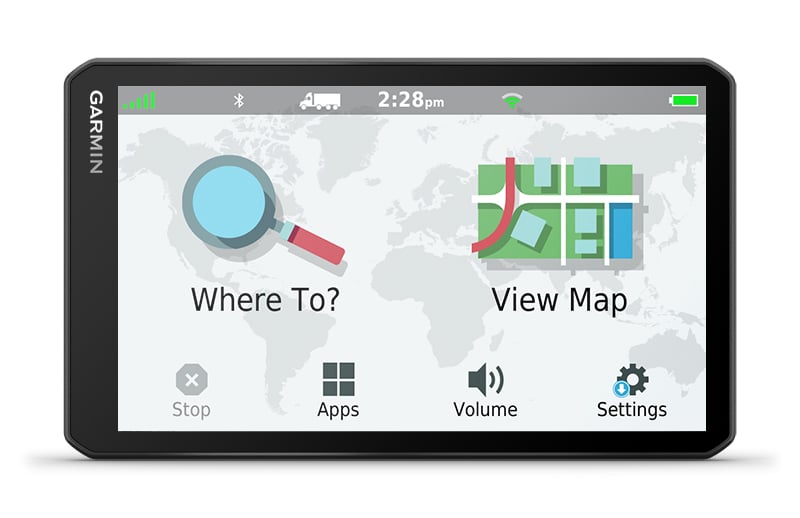 MAP COVERAGE
Drive confidently with included map updates and preloaded street maps for the U.S., Mexico, Canada, Puerto Rico, U.S. Virgin Islands, Cayman Islands and Bahamas.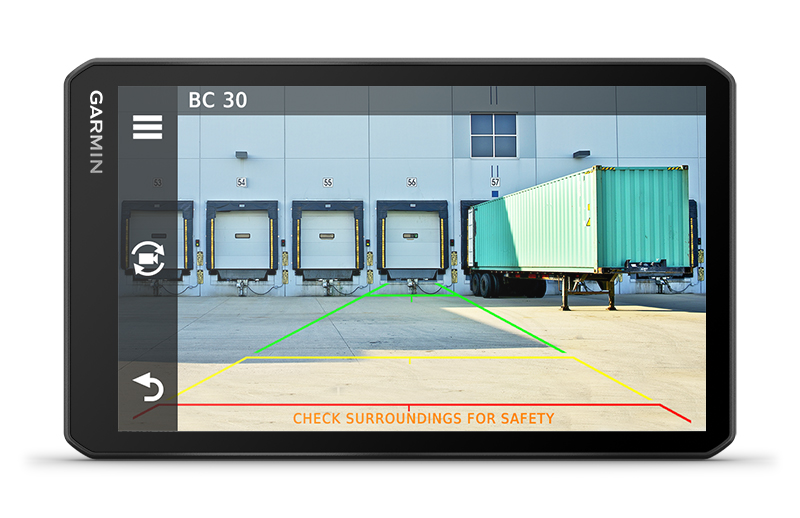 ADD A BACKUP CAMERA
See what's behind your truck as you move in reverse by pairing your dēzl navigator with a BC 30 wireless backup camera. Sold separately.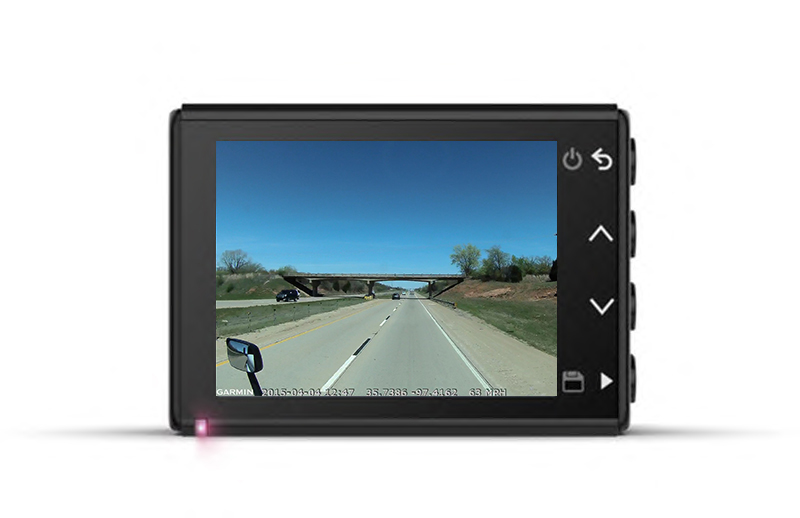 GET AN EYEWITNESS
A Garmin Dash Cam serves as your trusty eyewitness and will automatically record and save video during your long haul. Sold separately.