Garmin Gulf of Bothnia, North Charts BlueChart g3 Vision | VEU473S | Download
Model Number: 010-D0415-00
Availability:
Order today, more on the way!
Estimated Ship Date : January, 01 1970
Condition: New
A brand-new, unused, unopened item in its original retail packaging, with all original packaging materials included. Original manufacturer's warranty is included.
Specs
In the Box
Gulf of Bothnia, North Charts
✓
Your request has been successfully sent!
Do you have an old GPS unit lying around? The GPS Nation Trade In and Up program is a great way to trade in your old and used GPS for credit towards a new GPS. The choice is entirely yours! We've made the process simple and streamlined. Follow these simple steps, and you will be on your way to receiving credit towards your brand new GPS!
1. Get a quote
To get your free quote, provide your GPS type, manufacturer, model, and condition. Within 24 hours, you will receive a quote for the trade-in value of your current product. The GPS trade-in/trade-up form is at the bottom of this page.
2. Ship your product(s) for trade
After accepting our offer, pack your product(s) safely and ship them to us using the pre-paid shipping label provided to you. We will provide a confirmation email when your trade-in arrives at our warehouse. You have 30 days from the date you complete your on-line trade to ship the product to GPS Nation.
3. Make your purchase
Once we receive your product at our warehouse and we validate the stated condition, we will send you a confirmation email. If you elect to receive credit towards a new GPS at gpsnation.com, your store credit will be issued, and you are free to make your purchase.
Overview
Premium Coastal Charts
Provides exceptional coverage, clarity and detail with coastal charts that feature integrated Garmin and Navionics data
Auto Guidance¹ technology quickly calculates a route using your desired depth and overhead clearance and provides a suggested path to follow
Includes depth range shading for up to 10 depth ranges, enabling you to view your target depth at a glance
Up to 1' contours provide a more accurate depiction of the bottom structure for improved fishing charts
To give a clear picture of shallow waters to avoid, the Shallow Water Shading feature allows for shading at a user-defined depth
Experience unparalleled coverage and brilliant detail when you're on the water with charts that feature integrated Navionics data, Auto Guidance technology1 and more.
Auto Guidance Technology
Whether you are fishing or cruising, select a spot, and get a route showing you the general path and nearby obstructions at a safe depth1.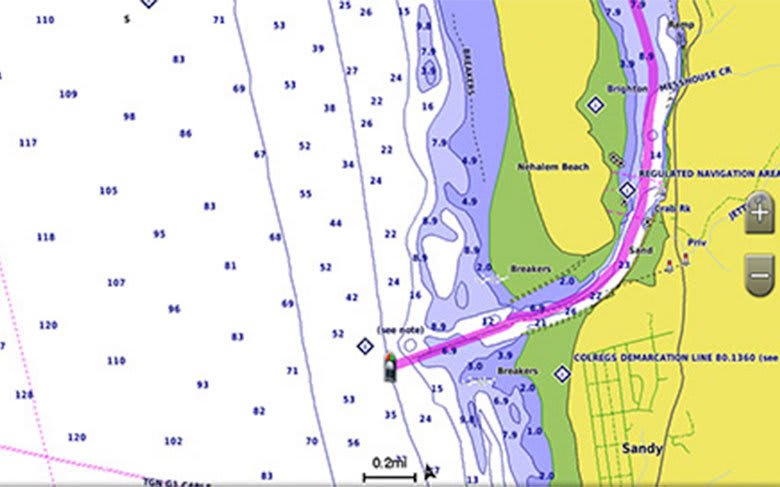 Depth Range Shading
This feature displays high-resolution depth range shading for up to 10 depth ranges so you can view your designated target depth.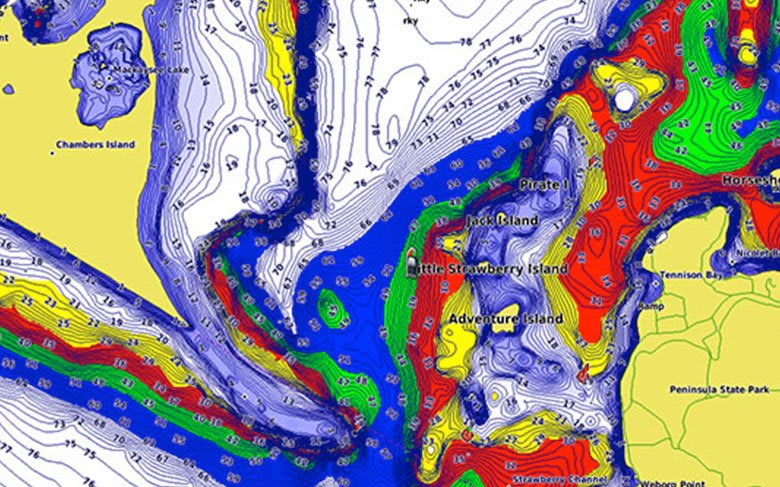 Detailed Contours
BlueChart g3 Vision charts feature 1' contours that provide a more accurate depiction of bottom structure for improved fishing charts and enhanced detail in swamps, canals and port plans.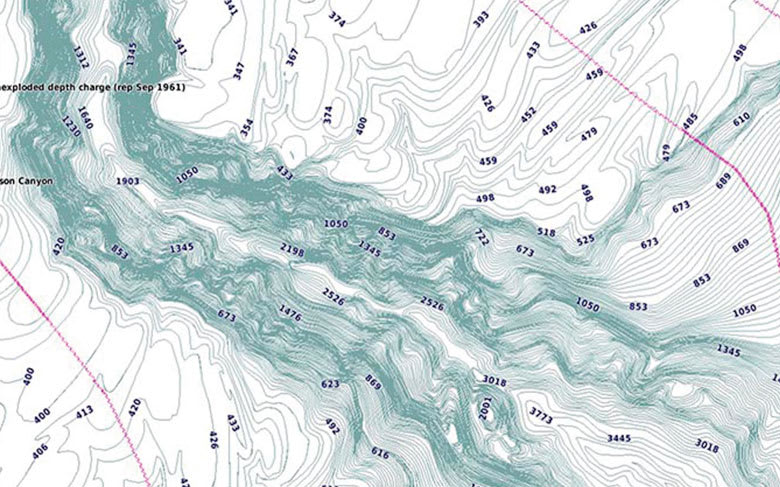 Shallow Water Shading
To aid in navigation, Shallow Water Shading allows map shading at a user-defined depth to give a clear picture of shallow waters.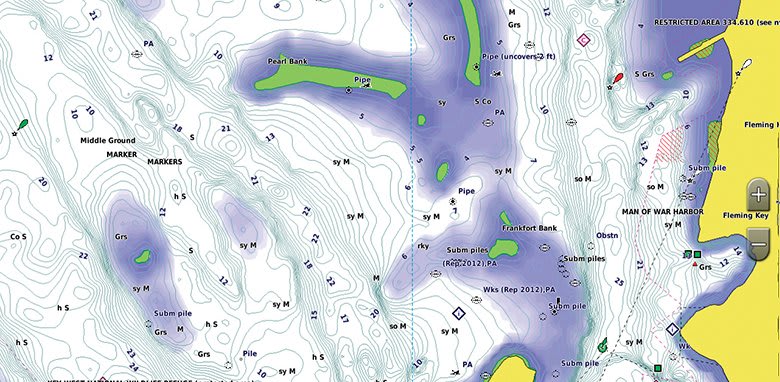 High-resolution Satellite Imagery
High-resolution satellite imagery with navigational charts overlaid gives you a realistic view of your surroundings. It's our most realistic charting display in a chartplotter — ideal for entering unfamiliar harbors or ports.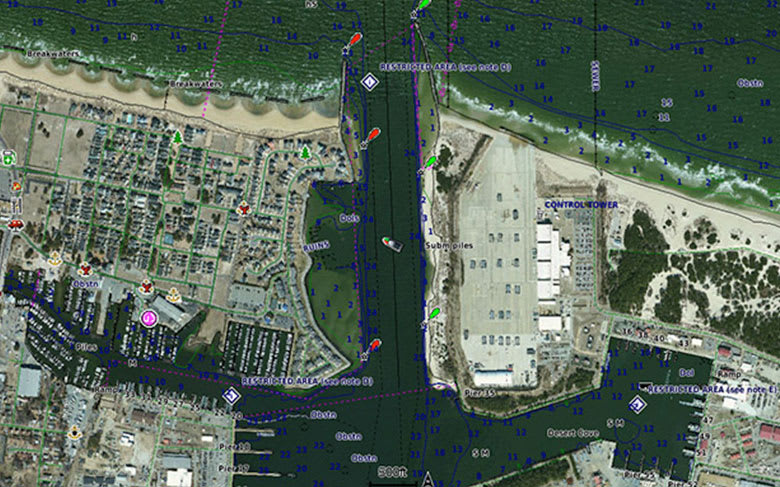 FishEye View
This underwater perspective shows 3-D representation of bottom and contours as seen from below the waterline. Interface with sonar data for a customized view.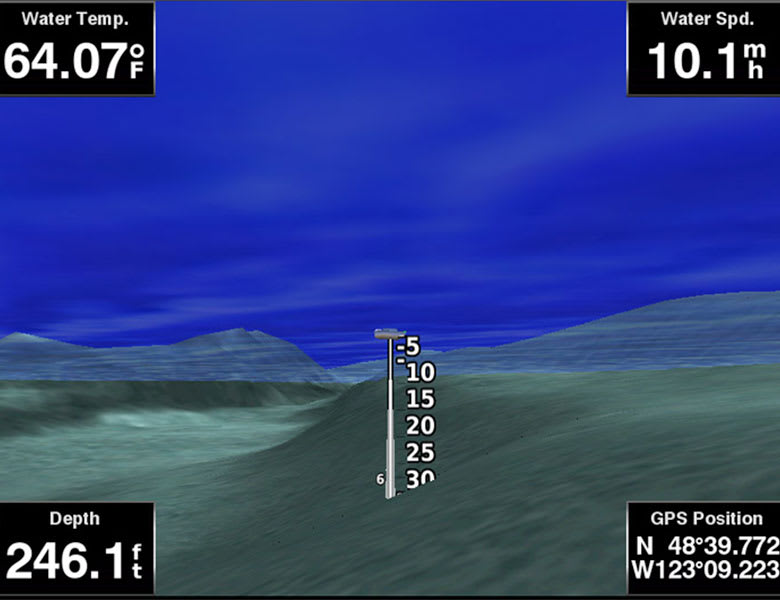 MarinerEye View
This view provides a 3-D representation of the surrounding area both above and below the waterline.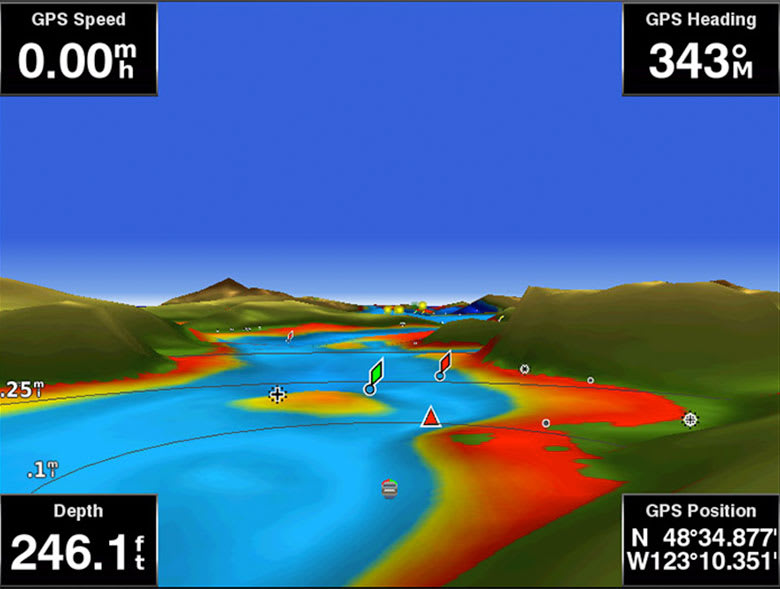 Aerial Photography
Crystal-clear aerial photography shows exceptional detail of many ports, harbors and marinas and is ideal when entering unfamiliar ports.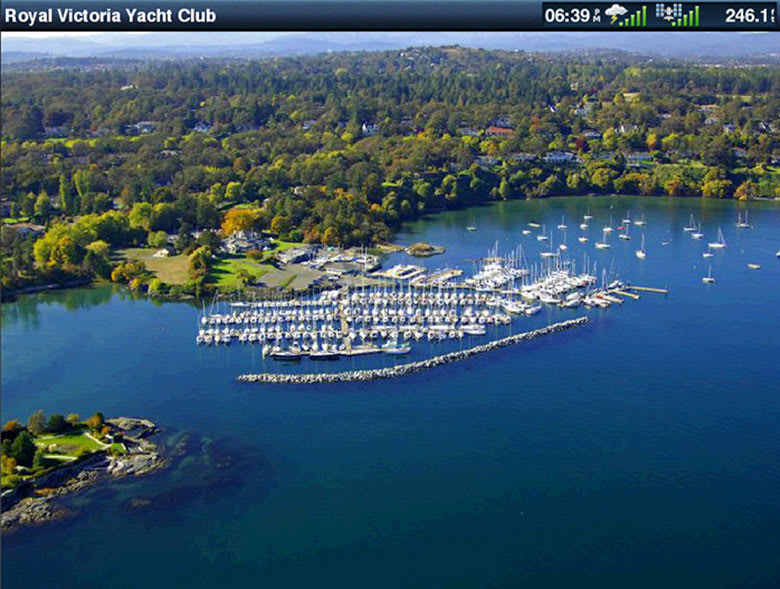 COVERAGE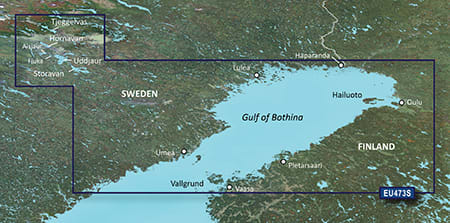 Detailed coverage of the Northern portion of the Gulf of Bothnia from Umea, Sweden to Vassa, Finland. Coverage includes lakes Tjeggelvas, Hornavan, Uddjaur, Aisjaur, Fluka, and Storavan in Sweden. Also includes detailed coverage of the cities of Pietarsaari and Oulu in Finland and Lulea and Happaranda in Sweden, and the islands of Vallgrund and Hailuoto.