Garmin PRO Trashbreaker Handheld
Model Number: 010-01204-50
Availability:
Out of stock
Condition: New
A brand-new, unused, unopened item in its original retail packaging, with all original packaging materials included. Original manufacturer's warranty is included.
Multi-dog Training Made Simple with Stimulation, Tone and LED Beacon Lights
Train up to 9 dogs at a time (additional dog devices required; purchase separately)
6 levels of continuous stimulation and tone settings
Up to 4-mile range
Built-in BarkLimiter™
Remote control of beacon lights on dog device
In the Box
PRO Trashbreaker handheld
AC adapter
Manual
✓
Your request has been successfully sent!
Do you have an old GPS unit lying around? The GPS Nation Trade In and Up program is a great way to trade in your old and used GPS for credit towards a new GPS. The choice is entirely yours! We've made the process simple and streamlined. Follow these simple steps, and you will be on your way to receiving credit towards your brand new GPS!
1. Get a quote
To get your free quote, provide your GPS type, manufacturer, model, and condition. Within 24 hours, you will receive a quote for the trade-in value of your current product. The GPS trade-in/trade-up form is at the bottom of this page.
2. Ship your product(s) for trade
After accepting our offer, pack your product(s) safely and ship them to us using the pre-paid shipping label provided to you. We will provide a confirmation email when your trade-in arrives at our warehouse. You have 30 days from the date you complete your on-line trade to ship the product to GPS Nation.
3. Make your purchase
Once we receive your product at our warehouse and we validate the stated condition, we will send you a confirmation email. If you elect to receive credit towards a new GPS at gpsnation.com, your store credit will be issued, and you are free to make your purchase.
Overview

The PRO Trashbreaker with proven Tri-Tronics technology allows intuitive 1-hand training and control of up to 9 dogs¹ from a range of up to 4 miles. A top-mounted selection dial provides 6 levels of stimulation intensity and a tone setting for adjustability without complexity. Remote-operated LED beacon lights help you locate your dog in low light conditions. And a built in BarkLimiter, activated on the dog device, helps keep the peace at home.
Classic, Rugged Design
The PRO Trashbreaker is the simple and effective way to train your dog to stop chasing the wrong game.
The PRO Trashbreaker is the simple and effective way to train your dog to stop chasing the wrong game. The tried and true tube-shaped design is easy to operate (and master) 1-handed so you can keep your eyes on your dog at all times, even while switching between stimulation and between dogs. The stimulation level/tone/LED selection dial is at the top of the handheld unit, allowing intuitive operation. And the multi-dog toggle switch and the color-coded transmitter buttons comfortably line up in the hand for fingertip control. A 5-inch removeable antenna with enhanced performance delivers up to a 4-mile range.
Train with Stimulation and Tone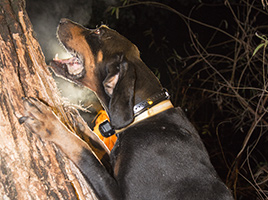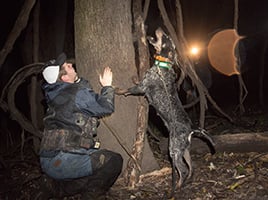 Choose from 6 levels of continuous stimulation or tone for up to 9 dogs at a time (additional dog devices required; purchased separately). Stimulation strength has been increased at the top setting for enhanced effectiveness and choice over the entire range. You can also remotely control the LED beacon lights built-in to the dog device to help locate your dog in all conditions.
Built-in BarkLimiter
PRO Trashbreaker features a built-in BarkLimiter, activated by the dog device. BarkLimiter features Autorise technology, which automatically adjusts correction to the optimum level needed to stop unwanted barking.
Tough, Water-resistant, Long-lasting
Both the transmitter and the dog device collar are designed to withstand all the blows, bumps and sloppy conditions of training and hunting. The dog device comes with 2 sizes of removable, stainless, insulated contact points for reliable performance in wet conditions and extended comfort for the dog. The dog device is water-rated to 1 ATM (10 meters).
The PRO Trashbreaker transmitter itself is water-rated to IPX7. The transmitter and dog device both feature a long-lasting, rechargeable, lithium-ion battery. A battery life indicator on the transmitter and dog device lets you know when to recharge the system.
Collar Pairing
The PRO Trashbreaker's color transmitter buttons can be paired with matching colored collars to help you keep track of which dogs are receiving stimulation and tone. Additional 3/4 inch polyurethane-coated accessory collars are sold separately.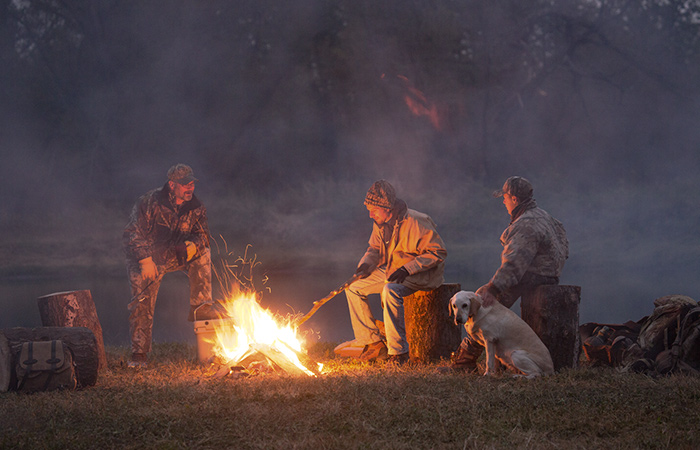 ¹Additional dog device collars required; purchase separately.