Garmin Zumo 390LM - Factory Refurbished
Model Number: 010-N1186-00
Availability:
Out of stock
Condition: Garmin Certified Refurbished
A Garmin Certified Refurbished device is a device that was returned to Garmin USA. The device is certified by Garmin only after undergoing a complete rebuild, and extensive testing to bring the unit up to the same strict cosmetic and functional standards as a new Garmin device. Only after meeting the highest quality standards is the device then released back to the market. All units include brand new original Garmin accessories, and a full one-year Garmin warranty, as well as our free extended warranty when purchased from GPS Nation. Your purchase extends the lifetime of this product and reduces electronic waste. That's good news for the environment and your wallet
4.3" sunlight-readable, glove-friendly touchscreen display with lifetime map¹ updates
Resistant to fuel spills, UV rays and water-rated to IPX7
Service History Log for bike maintenance
Hands-free phone control and spoken directions via Bluetooth® helmet (sold separately)
Curvy Roads routing guides to winding rides
In the Box
zūmo 390LM
Preloaded City Navigator® NT North America (U.S., Canada, Mexico, Puerto Rico, U.S. Virgin Islands, Cayman Islands and Bahamas)
Lifetime maps (indicated by "LM" after model number on the box)
Motorcycle mount with power cable and mounting hardware
Automotive suction cup mount
Automotive power cable
USB cable
Quick start manual
✓
Your request has been successfully sent!
Do you have an old GPS unit lying around? The GPS Nation Trade In and Up program is a great way to trade in your old and used GPS for credit towards a new GPS. The choice is entirely yours! We've made the process simple and streamlined. Follow these simple steps, and you will be on your way to receiving credit towards your brand new GPS!
1. Get a quote
To get your free quote, provide your GPS type, manufacturer, model, and condition. Within 24 hours, you will receive a quote for the trade-in value of your current product. The GPS trade-in/trade-up form is at the bottom of this page.
2. Ship your product(s) for trade
After accepting our offer, pack your product(s) safely and ship them to us using the pre-paid shipping label provided to you. We will provide a confirmation email when your trade-in arrives at our warehouse. You have 30 days from the date you complete your on-line trade to ship the product to GPS Nation.
3. Make your purchase
Once we receive your product at our warehouse and we validate the stated condition, we will send you a confirmation email. If you elect to receive credit towards a new GPS at gpsnation.com, your store credit will be issued, and you are free to make your purchase.
Overview
Designed By Bikers For Bikers
zūmo 390LM has a wide 4.3" touchscreen that is easy to read, even in sunlight. Its glove-friendly intuitive interface makes entering information as easy as shifting gears. With a rugged body that is resistant to fuel sprays and UV rays in addition to being water-rated to IPX7, zūmo 390LM is built for life on the road.
The Power of Bluetooth
zūmo 390LM features Bluetooth wireless technology. Simply connect your zūmo with your mobile phone and a Bluetooth-enabled headset or helmet (sold separately) to make and receive calls. With it, you're free to talk on your phone without having to remove your gloves or helmet. You can also call points of interest through the zūmo Bluetooth interface, perfect for a last-minute change of plans or a quick pit stop for food and fuel.
zūmo 390LM can transmit voice prompts to your compatible headset or helmet (sold separately). Hearing street names and navigation commands lets you keep your focus on the road.

Curvy Roads
Ride your favorite twisty. Let zūmo 390LM navigate to winding rides.
Service History Log
Tire mileage, tire changes, tire pressure, chain cleanings, oil changes, new spark plugs: let zūmo 390LM keep track of it all. Use the included Service History Log to record date, mileage and performed maintenance.
Lifetime Map Updates
zūmo 390LM includes free map updates for the useful life¹ of your device, so routes reflect the most up-to-date points of interest and maps available.
Navigation Tools
Lane assist with junction view displays junctions and interchanges on your route. A brightly colored arrow indicates the proper lane position needed for your next turn or exit.
zūmo 390LM has TracBac® so you can navigate right back to where you started, along the same route. Exit Services lists gas stations and restaurants for upcoming exits. The Skip feature allows you to skip your next waypoint with ease.
Nice Extras
zūmo 390LM has a built-in trip computer with compass display. It comes standard with a digital fuel gauge so you can estimate how many miles you can ride before a fuel stop. There's a speed limit indicator so you know when to throttle down.In addition to a motorcycle mount², zūmo 390LM includes an automotive mount and power cable for travel in a car.
Plan and Share Rides
Plan your next trip with BaseCamp™. You can create routes along specific roads and search for, and save, points of interest, including local attractions, restaurants and fuel stops. Then, upload your pre-planned trip to zūmo and follow along for a stress-free ride.
Garmin Adventures, powered by BaseCamp, is a free, interactive way to record and share your rides. With BaseCamp, you can combine track logs, waypoints, geotagged photos, YouTube® videos and more into an adventure that you share online. Garmin Adventures also allows you to rate your trips, read reviews and download routes shared by other riders.
Easily Monitor Tire Pressure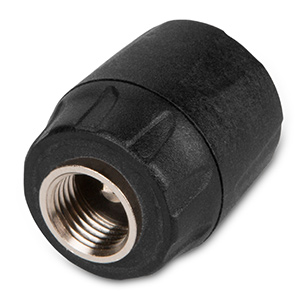 zūmo 390LM is compatible with our integrated Tire Pressure Monitor Sensor (sold separately). Add a TPMS sensor for each tire and easily monitor the pressure using your zūmo display. The system works with up to 4 tires in any configuration (not intended for automotive use). One TPMS sensor is required for each tire (sold separately; metal valve stems only).
VIRB® Compatible
zūmo 390LM is compatible with our VIRB HD action camera (sold separately). Control VIRB using your zūmo display and you can easily record and relive every ride.