Model Number: 010-02212-00
Order now and your Xero X1i Crossbow Scope will ship on Monday, Jan 30 with Free Shipping
Place your order by 4:00 PM PST and your order will ship the same day, weekends and holidays excluded. Orders placed after 4:00 PM PST will ship the following business day. All orders are subject to verification. International orders subject to shipping charges. For further details see delivery estimates in cart.
Availability:
Hurry Only 4 Left!
Condition: New
A brand-new, unused, unopened item in its original retail packaging, with all original packaging materials included. Original manufacturer's warranty is included.
Specs
In the Box
Xero X1i crossbow scope
Wired standard length range finder trigger
Lens covers
microUSB cable
2 AAA lithium batteries
Wrench
Tape
Documentation
✓
Your request has been successfully sent!
Do you have an old GPS unit lying around? The GPS Nation Trade In and Up program is a great way to trade in your old and used GPS for credit towards a new GPS. The choice is entirely yours! We've made the process simple and streamlined. Follow these simple steps, and you will be on your way to receiving credit towards your brand new GPS!
1. Get a quote
To get your free quote, provide your GPS type, manufacturer, model, and condition. Within 24 hours, you will receive a quote for the trade-in value of your current product. The GPS trade-in/trade-up form is at the bottom of this page.
2. Ship your product(s) for trade
After accepting our offer, pack your product(s) safely and ship them to us using the pre-paid shipping label provided to you. We will provide a confirmation email when your trade-in arrives at our warehouse. You have 30 days from the date you complete your on-line trade to ship the product to GPS Nation.
3. Make your purchase
Once we receive your product at our warehouse and we validate the stated condition, we will send you a confirmation email. If you elect to receive credit towards a new GPS at gpsnation.com, your store credit will be issued, and you are free to make your purchase.
Overview
YOU ONLY NEED ONE SHOT
You've never seen a crossbow scope like this before. Range game targets up to 250 yards away, and use digital aim points automatically calibrated to your crossbow setup.
A crossbow scope with a built-in laser range finder? Yeah, we did that.
It's a lot easier to be sure of your shot when you can see it with 3.5X magnification.
Sunrise to sunset, your aim points will be the perfect brightness, easy to see and won't block your view.
The Laser Locate™ feature lets you mark where your shot was taken and other important points after that.
Get precise aim points for multiple crossbow setups, and easily switch between them.
Steady Aim and Aim Point Level give you confidence that each shot will find its mark.
SILENT RANGE BUTTON
Mount the button in the best location for your grip so one finger can silently activate the laser range finder to give you the distance and exact aim point you need for the shot.
RUGGED
Built to withstand all hunting conditions, the scope will be ready in harsh weather or on a blue sky, high-pressure day in mid-November.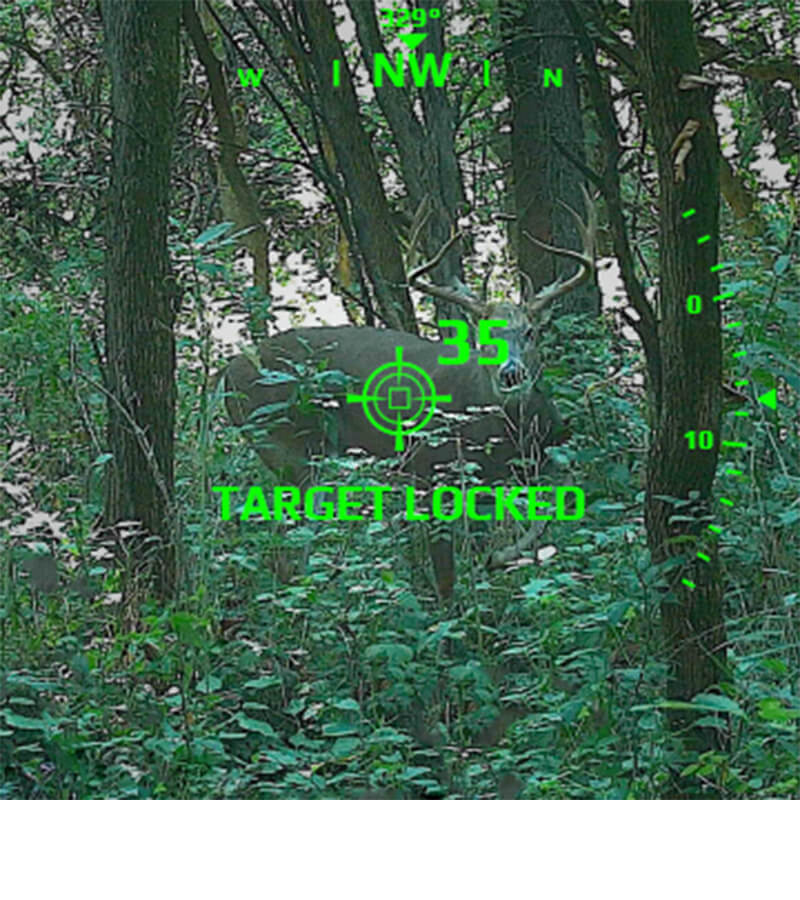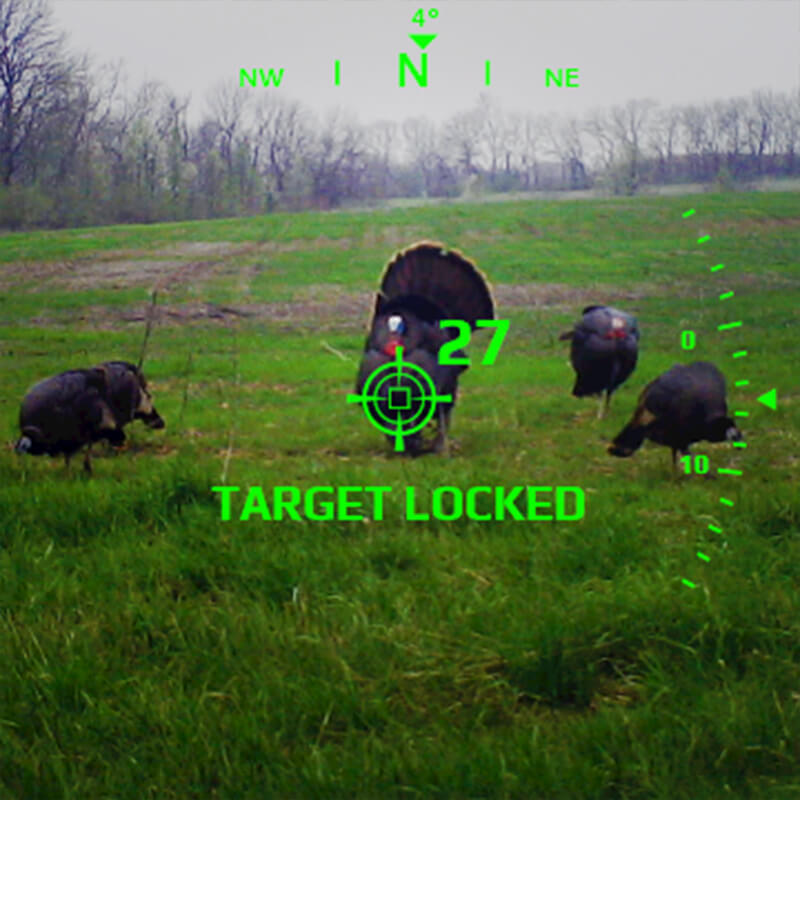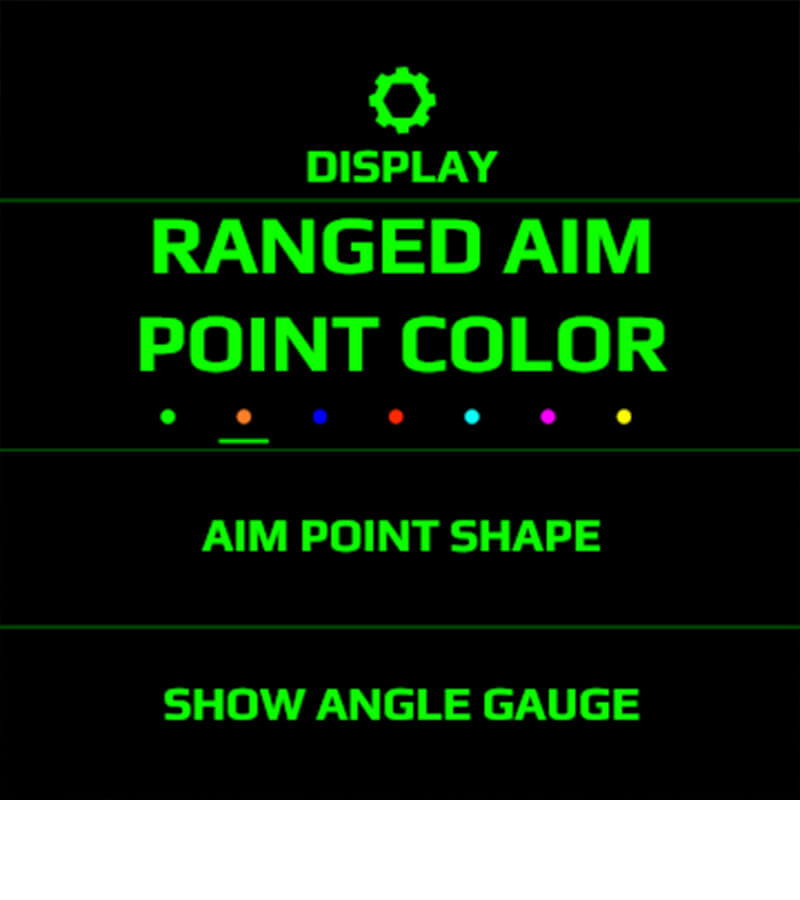 AUTOMATIC RANGING
Get instant angle-compensated distance to game up to 250 yards away, reflective targets up to 500 yards away and black targets up to 125 yards away.
3.5X MAGNIFICATION
Take every shot with confidence. Get on target quickly, and see your mark at 3.5X magnification.
ILLUMINATED AIM POINTS
Precise illuminated aim points automatically adjust brightness to conditions and allow you to see your target, unobstructed by reticle patterns.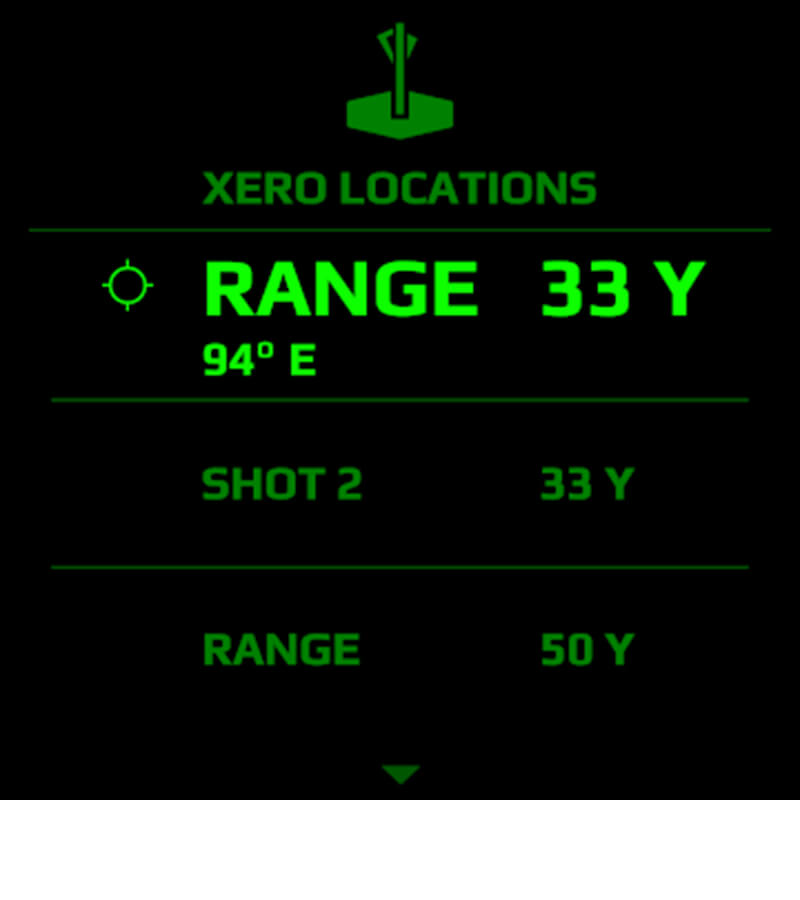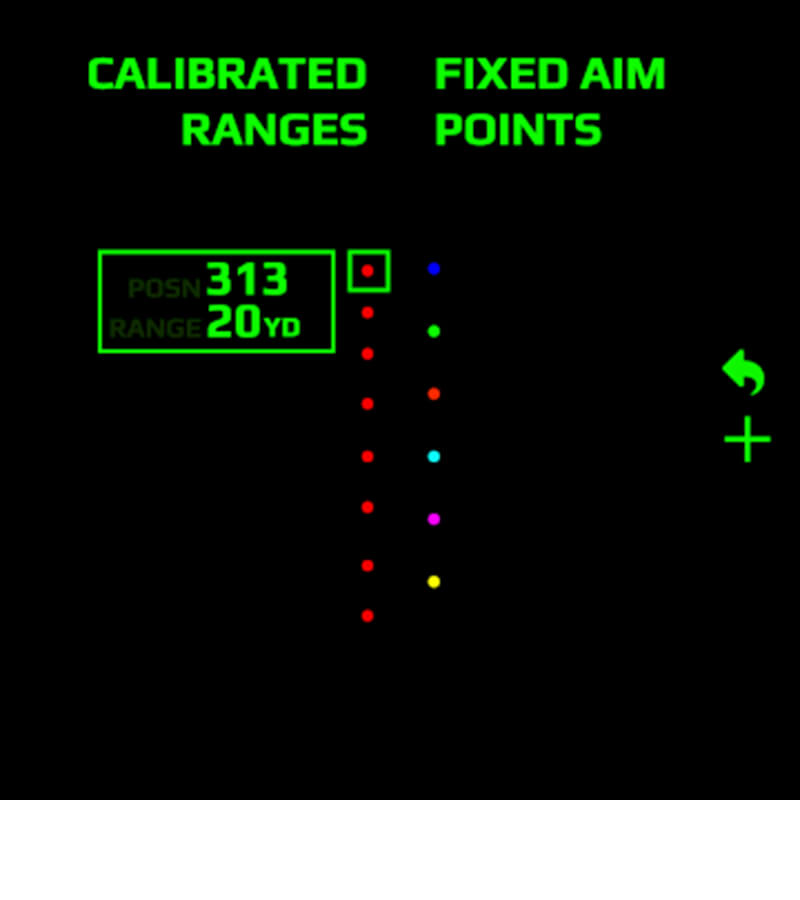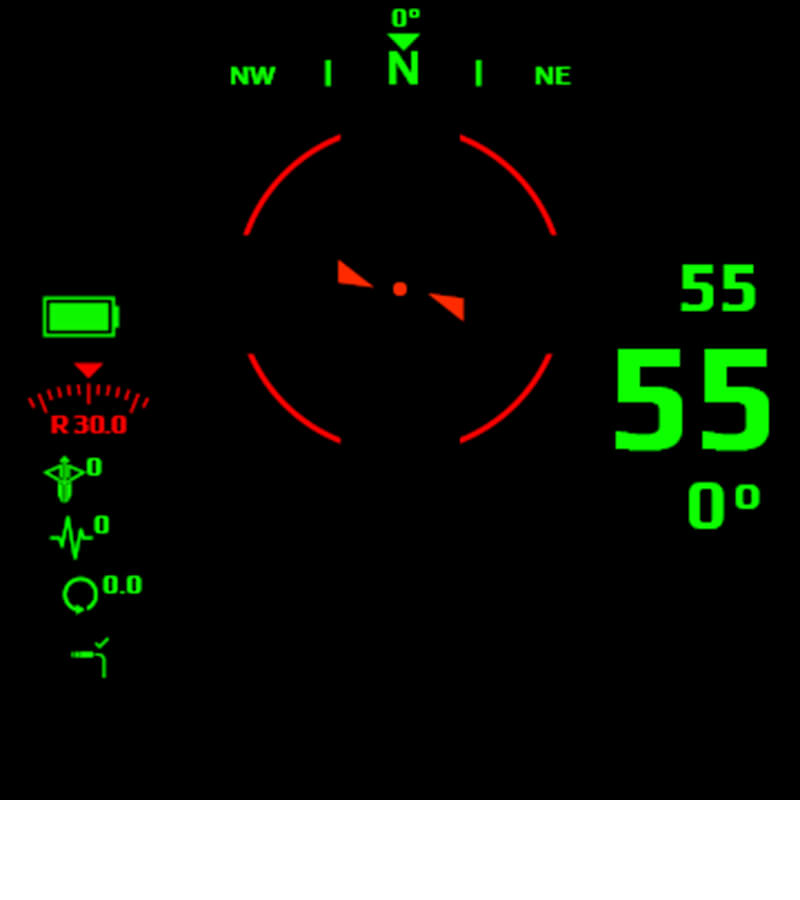 LASER LOCATE FEATURE
Our waypoint projection feature pairs with a compatible Garmin GPS device (sold separately) to show the target's exact location when the shot or range was taken.
CUSTOM BOLT PROFILES
Create custom bolt profiles with unique aim point stacks for more accurate shooting across a variety of setups.
CROSSBOW DYNAMICS
Steady Aim and Aim Point Level features give you confidence to take the shot, and Roll at Shot and Impulse Duration give feedback on your setup's performance.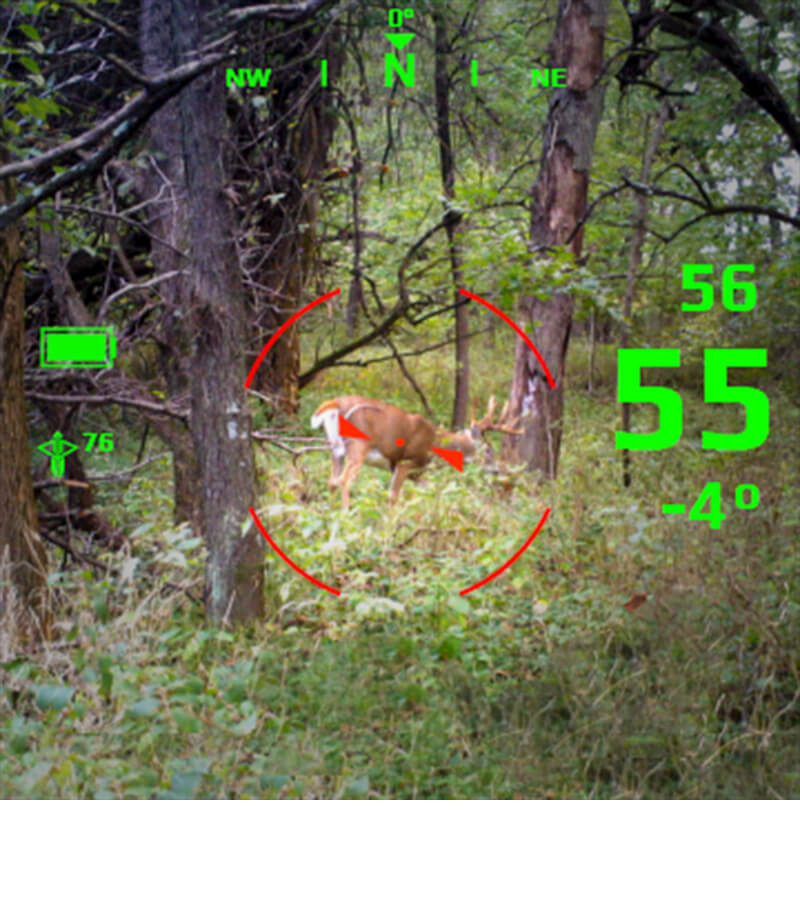 HIGH-PERFORMANCE OPTICS
Bright, crisp optics offer superior visibility in low light and edge-to-edge clarity for an amazing view of your target. The rangefinder is Class 1 eye-safe.