Model Number: 010-01532-0C
Availability:
Out of stock
Condition: New
A brand-new, unused, unopened item in its original retail packaging, with all original packaging materials included. Original manufacturer's warranty is included.
Easy-to-use, dedicated GPS navigator with 5.0-inch dual-orientation display
Preloaded with detailed lifetime maps of the U.S. or U.S. and Canada (depending on the model selected)
Driver alerts for increased awareness, including upcoming sharp curves, school zones, speed changes and more
Garmin Real Directions™ feature guides like a friend, using landmarks and traffic lights
Find new and popular restaurants, shops and more with Foursquare®
In the Box
Garmin Drive 50LM
Preloaded maps of the U.S. or U.S. and Canada, depending on the model selected
Lifetime maps (indicated by "LM" after model number on the box)
Vehicle power cable
Vehicle suction cup mount
USB cable
Quick start manual
✓
Your request has been successfully sent!
Do you have an old GPS unit lying around? The GPS Nation Trade In and Up program is a great way to trade in your old and used GPS for credit towards a new GPS. The choice is entirely yours! We've made the process simple and streamlined. Follow these simple steps, and you will be on your way to receiving credit towards your brand new GPS!
1. Get a quote
To get your free quote, provide your GPS type, manufacturer, model, and condition. Within 24 hours, you will receive a quote for the trade-in value of your current product. The GPS trade-in/trade-up form is at the bottom of this page.
2. Ship your product(s) for trade
After accepting our offer, pack your product(s) safely and ship them to us using the pre-paid shipping label provided to you. We will provide a confirmation email when your trade-in arrives at our warehouse. You have 30 days from the date you complete your on-line trade to ship the product to GPS Nation.
3. Make your purchase
Once we receive your product at our warehouse and we validate the stated condition, we will send you a confirmation email. If you elect to receive credit towards a new GPS at gpsnation.com, your store credit will be issued, and you are free to make your purchase.
Overview
Helpful Driver Alerts for Your Daily Commute
Garmin Drive 50 GPS navigator provides driver alerts to encourage safer driving and increase situational awareness. Warnings include alerts for sharp curves, speed changes, railroad crossings and animal crossings. Additionally, Garmin Drive 50 notifies you when driving the wrong way on a one-way street and sends warnings for nearby school zones. Receive alerts for nearby red light and speed cameras. For longer drives, a fatigue warning suggests break times and potential rest areas after hours of driving. The Up Ahead feature lets you easily see places up ahead and milestones along your route, without leaving the map view.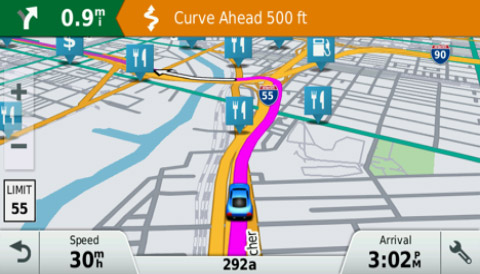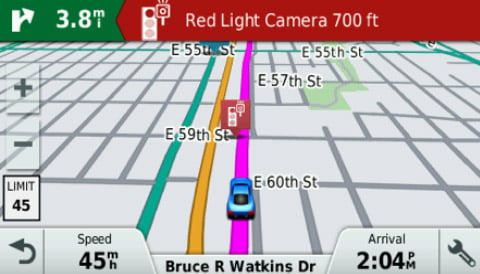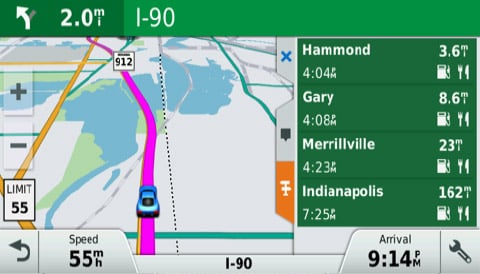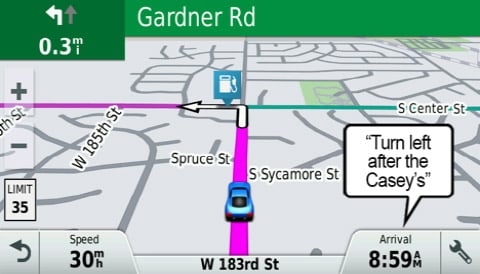 Guidance Using Recognizable Landmarks
Garmin Drive 50 redefines "spoken turn-by-turn directions" with Garmin Real Directions™, easy-to-understand driving directions that guide like a friend, using recognizable landmarks, buildings and traffic lights (e.g., "Turn right after the red building" or "Turn left after the QT"). It's preloaded with millions more new and popular places, thanks to Foursquare.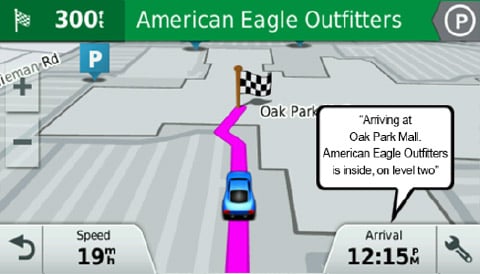 Find Exactly Where You Need to Go
The Direct Access feature simplifies navigating to select complex destinations, like airports and shopping malls, by finding a place within a larger location. Direct Access even navigates through parking lots to find the entrance nearest your destination. When navigating to the mall, Direct Access gives additional location information for specific retail stores inside. For example, "Arriving at Woodfield Mall. Anthropologie is inside, on the upper level."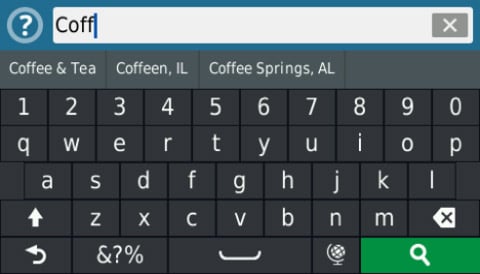 Easier to Search, Quicker to Find
Garmin Drive 50 has a search field that makes it easy to find addresses and millions of points of interest (POIs). Simply enter a category (like "pizza"), an entire address ("1234 Sycamore Lane, Anytown, USA") or a proper name ("Starbucks"), and Garmin Drive 50 quickly returns your results.
Add a Camera to Your Drive
For a complete navigation solution, Garmin Drive 50 pairs with the BC™ 30 wireless backup camera (sold separately; professional installation recommended). Once connected, you can easily see vehicles, pedestrians and other obstacles right on the Garmin Drive 50 display, as you move in reverse. When traveling with a baby or toddler, add Garmin babyCam™ to your drive. babyCam is an in-vehicle video baby monitor that conveniently provides an "on demand" view of your backseat passenger, right on your navigation display.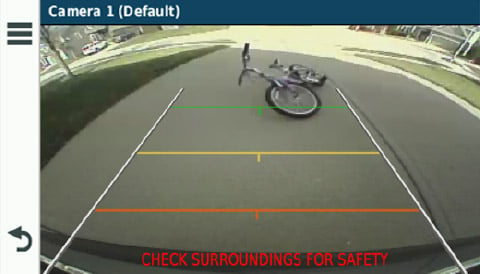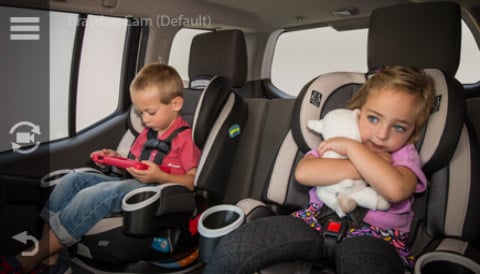 NOTICE: Some jurisdictions regulate or prohibit the use of camera devices. It is your responsibility to know and comply with applicable laws and rights to privacy related to the use of these devices in jurisdictions where you plan to use a camera device.
One-stop Device Management

Use Garmin Express™ to keep your Garmin Drive 50 up to date. Garmin Express makes it easy to update maps and software, transfer favorites to and from devices and install free custom vehicles and voices.